Services
Since our doors opened, All Transmission World's certified technicians have served our clients in central Florida by going the extra mile to perform preventative and corrective maintenance automatic and manual/standard transmissions on most vehicles. We pride ourselves in delivering a top-notch customer experience and promise to provide to you:
Prompt, reliable service
Expert, quality workmanship
Accurate written estimates
Lifetime warranty on parts
12 month/12,000 mile warranty on labor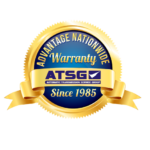 Whether you are experiencing transmission issues for the first time or have had transmission work done in the past, we can assist you! Here are the types of services we offer.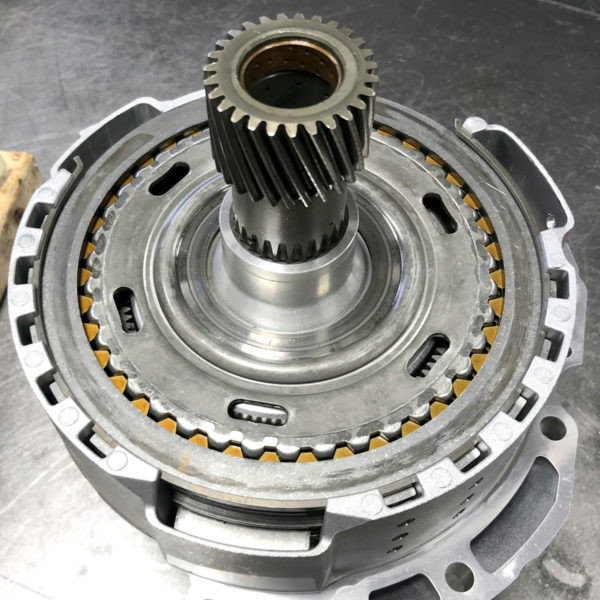 24-Hour Customer Service & Towing
Safety is our first priority when it comes to you and your family. If your vehicle's transmission experiences issues or fails either during normal business hours or after hours, All Transmission World offers 24-hour customer service and towing to get you, your family and your vehicle to safety. Many times transmission issues can be corrected if addressed early, saving you money. If this sounds like you, call us now!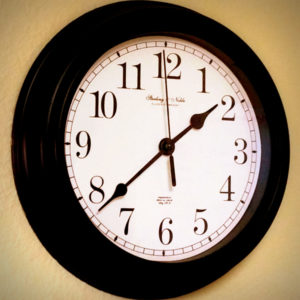 Preventative Maintenance Services
Just like oil changes and other manufacturer recommended vehicle maintenance, regular transmission service is essential to prevent major repairs to your vehicle's transmission. All Transmission World offers regular safeguard services including:
Changing of transmission fluid
Computer Diagnostics
Road test
Replacing of filter/screen cleaning (as needed)
Pan gasket replacement (as needed)
Reservoir and system leak check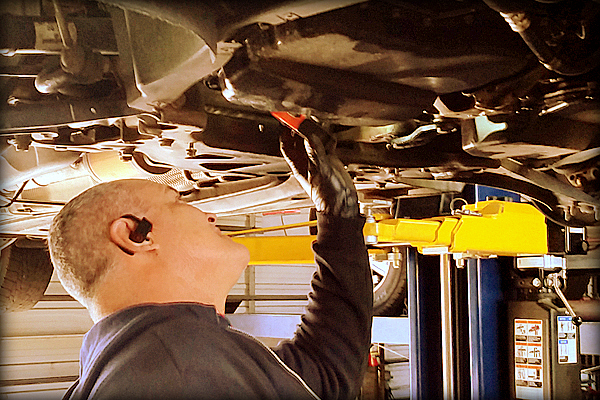 Frequently Asked Questions
How often should I change my transmission fluid?
Your transmission fluid should be regularly changed according to the instructions in your owner's manual.
Tip: To check the level and condition of your transmission fluid, it is best to park on level ground, keep your vehicle running and apply your emergency brake. Check your owner's manual to view detailed instructions on how to read the dip-stick.
How much does preventative maintenance cost?
Contact our office so that we may provide you with up-to-date pricing on services that will meet your needs.
What else should I look for when checking my transmission?
Other things to check would be the coolant grid in front of the radiator, the air ducts, and the area in front of the air conditioner condenser to remove any obstructions that will restrict cool air flow. We recommend stopping by so that we can ensure your transmission is operating correctly.
How can I recognize a leak in my transmission?
Transmission leaks may be identified when a red, or brown if older fluid, appears underneath your vehicle. Anytime fluid appears under a vehicle, it is good practice to identify the type of fluid (many times through its color and smell), the amount leaking, how often it has occurred and any changes in vehicle behavior. Call us if you have any questions.
Corrective Maintenance Services
All Transmission World will service automatic and manual/standard transmissions on most vehicles. Corrective types of services are performed when a problem already exists with a vehicle. In order to perform ideal service, we need ideal problem solving by our certified technicians. Here is what to expect.
Identifying the Problem/Causes - Diagnostic Services
First, we consult with you on what you are experiencing with your vehicle. Any
noises
knocking, buzzing, clicking, clunking, etc.
may mean transmission parts are knocking together in some manner. Transmissions may also slip or have trouble going into or staying in gear. Our customers play an important role in helping identify issues. Our technicians will then run a
computer diagnostic test
The computer diagnostic test is used to establish which electronic component is causing problems, to determine where there may be problems and to retrieve trouble codes. These codes enable technicians to quickly analyze the data received and complete the inspection by checking the wiring, electronic components, solenoids, and sensors.
and a
free external diagnostic test
To determine what your transmission problem may be, our qualified technicians will test drive your vehicle to review its performance. Also, the technicians will inspect all parameters of the vehicle including under the hood, external controls and electrical components.
. We will review the data collected to identify the issue with your vehicle.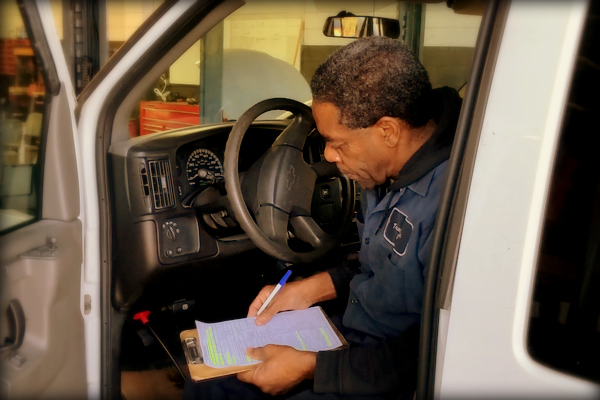 Define and Discuss the Problem
Once the problem is identified, we will define problem based on the data collected from our testing. We will discuss what areas need to be addressed so that you, our customers, are clear on what is happening with your vehicle. Our certified technicians will review the information with you and may even show you examples to illustrate the issues.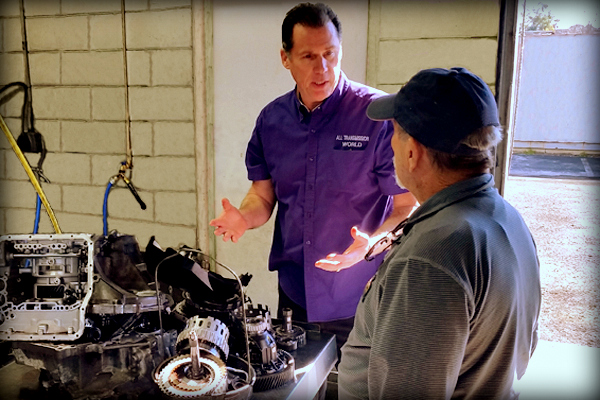 Exploring Solutions
Following the discussion on the issues, we will explore solutions with you to determine what options will be best for you. The solutions we will recommend to you are intended to make sure you and your family are safe and to prevent further problems with your vehicle. Our accurate written estimates will outline the solutions that will be conducted and the cost of the service, and we will discuss the timeline for completing the service. A lifetime warranty on parts and a 12 month/12,000 mile warranty on labor are also available to ensure that the investment in service on your vehicle is protected.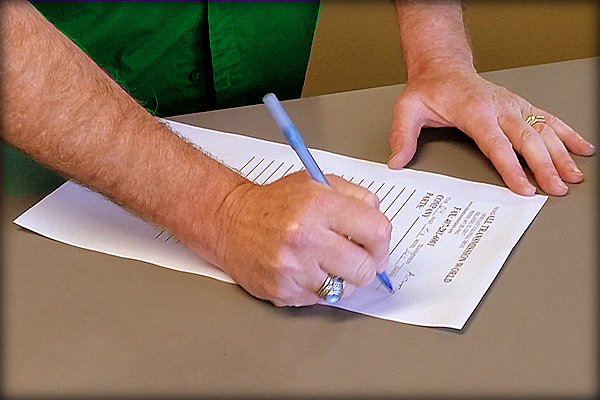 Addressing and Correcting the Problem
Once a plan is in place, allow our certified technicians to get to work. Here is a snapshot on how we address issues.
Recondition and restore parts to ensure performance
Repair parts that are salvageable
Replace parts that are not repairable
Rebuild transmission to get you back on the road
Our technicians take the necessary steps to make sure we get you back on the road fast without taking an unnecessary hit to your wallet.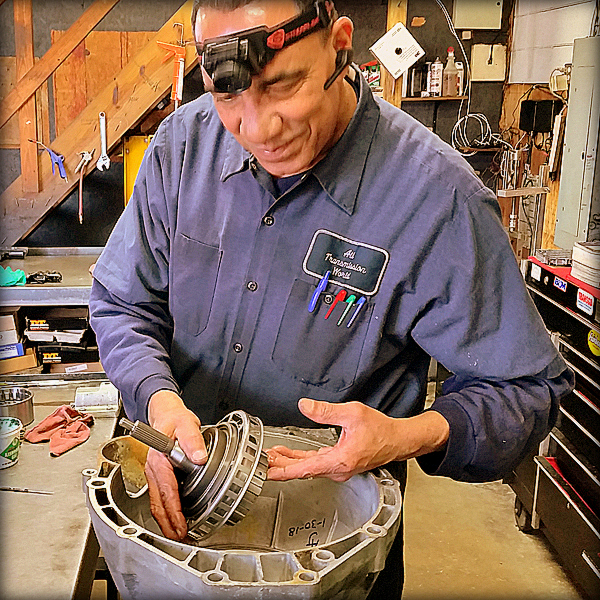 Lasting Confidence
With reliable service, quality workmanship and peace of mind from our lifetime warranty on parts and 12 month/12,000 mile warranty on labor, our customers leave with lasting confidence that their car's transmission is ready to go and that All Transmission World will be there to support them in their transmission needs including future preventative maintenance of their transmission.